Cinque Terre
The villages that make up the Cinque Terre (Five Lands) sit on a rocky terrain, but it became "land" for the local people with the construction of artificial terraces, thus making it possible to develop the wine-growing and agricultural activities we see there today. In geographical terms, the Cinque Terre cover 3,800 hectares and about 13 miles (20 km) of coastline.
This part of the Ligurian coast is a repository of the cultural, historical and architectural patrimony of this region of Italy and the Cinque Terre portray it completely. Any tourist visiting these villages will be persuaded of that.
Site last updated: December, 2023.
The five villages of the Cinque Terre
These villages are splendidly integrated into the rocky landscape of the Cinque Terre, in a way which is at the same time fascinating and spectacular. Each village boasts its own shrines, ancient buildings and age-old art works. The setting of Cinque Terre certainly makes it one of the most important advantages for the tourist, because even if it's a short vacation you can explore the Cinque Terre from one end to the other.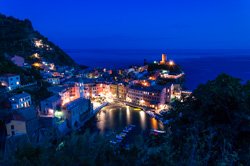 Vernazza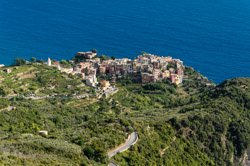 Corniglia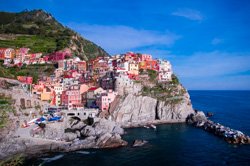 Manarola
Famous towns and cities nearby
Visitors to the Cinque Terre can visit not only the nearby cities and towns of Liguria, but also some of those further away. Among them are particular provincial towns which are famous for their wine and cities offering many places of interest for the tourist. To fully enjoy the atmosphere of peace and serenity of this region of Italy, we urge you to visit all of them.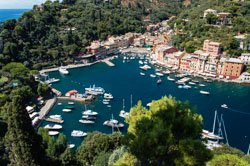 Portofino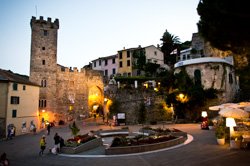 Porto Venere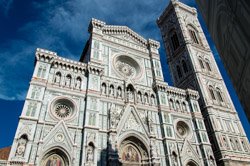 Florence
Other useful information
Tourists arriving in the Cinque Terre can find excellent information on local transport, the best hotels and the main network of hiking trails; those who love long walks and the beauty of nature will enjoy intoxicating views of the extraordinary coastline of Liguria, from Monterosso to Riomaggiore...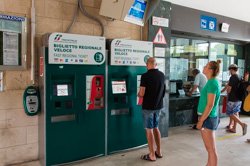 Traveling by train
Hiking Trails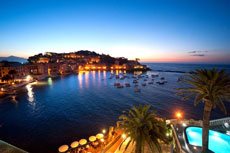 Where to stay