Pisa
Pisa, the city of the "Leaning Tower", attracts tourists from all over the world. Here you will find many monuments and several buildings of architectural importance. And although the tourism "value" of Pisa is a little overstated, this city is undisputedly important because of the role it played in the history and culture of Tuscany.
Article was last updated in September, 2023.
How to reach Pisa and how to get around
By train
From La Spezia, Pisa can be reached in an hour with the regional train (€8).
By car
Entry by car to the center of Pisa is prohibited: there are signs everywhere indicating the ZTL. You can leave your car at the free car parks, which are in 10 minutes from the center, or paid ones (closer to the tower of Pisa) for €2/h. Access by car into the center of Pisa is allowed only if you are staying in one of the hotels located in this part of the city. All parking areas are indicated on the map.
Address for the navigator of the most convenient parking area: Via Fazio degli Uberti, Pisa.
What to see in Pisa
Apart from the 1Tower of Pisa and 2Piazza dei Miracoli (holds a record for number of visits), there are not many other attractions in Pisa. There are another two squares in the city: 3Piazza dei Cavalieri and 4Piazza Vittorio Emanuele II, in each of which there are several buildings of interest to tourists. Another pearl of Pisa is the 5church of Santa Maria della Spina, a Gothic masterpiece. For anyone not wishing to stroll through the town, you can visit the 6Botanical Garden of Pisa. It is usually closed on Sundays but from 1 June to 15 September it is always open from 9am to 7pm. Price: €4.
What to see near Pisa
In 30 minutes by train from Pisa you can reach 7Lucca, an ancient town very worth a visit. Plan on spending at least 5 hours (preferably 2 days) to visit the whole city, because at every step there is something to see. Throughout the city you will find all the information on the best itineraries for your visit.
Where to stay in Pisa?
There is a very wide choice of accommodation in Pisa. If you want to stay overnight in the city, here below you will find the three best hotels, according to comments from tourists in 2023. Or peruse the whole list of hotels.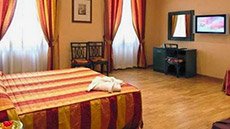 Hotel Bologna
Price: medium.
Rating: Excellent, 8.5.
More information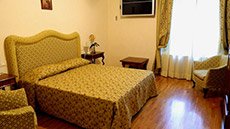 B&B Il Campanile
Price: affordable.
Rating: Exceptional, 9.7.
More information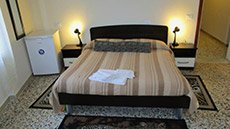 Hotel San Marco
Price: low.
Rating: Good, 7.7.
More information
When to visit Pisa
As Pisa is a small city, it makes no sense to stay there for more than two days, and it is advisable to visit it during a trip to the Cinque Terre.