Porto Venere
Porto Venere is a small town in the province of La Spezia, but just the same, there are numerous places of interest here: ancient and old buildings of the X-XII century such as, for example, the Churches of San Pietro and San Lorenzo, which still retain special architectural characteristics, or the Doria Castle, situated on a rocky coast.
Porto Venere is very close to the Cinque Terre and is easily reachable by boat. So if you have a half day free, we suggest you visit this little village! And at the same time you can enjoy all the beauty of this part of the west coast of Italy from the sea.
Article was last updated in October, 2023.
How to reach Porto Venere and get around
By train
You cannot reach Porto Venere by train, as it is not connected with the railway system.
By boat
Boats depart from the port of La Spezia or from one of the villages of the Cinque Terre. More information on the page "By boat".
By foot
A stretch of the High Path leads from Riomaggiore to Porto Venere. It is not a short walk and requires approximately 5 hours. But the trail crosses through numerous picturesque locations, with some wonderful views. More information on the page "Cinque Terre Hiking Trails".
By car
Beyond Porto Venere there are some parking areas. We recommend, however, that you leave the car in La Spezia (car parks are indicated at the page "By car") and then continue by bus or boat.
By bus
Buses depart regularly from La Spezia. More information on the page "By bus".
More information on Porto Venere
You can see from the pictures that Porto Venere is a very colorful and beautiful little place. If you want to know more about the various aspects of tourism in this village, the places of interest and get some updated information, check out the website for Porto Venere. You will find everything you need to know!
Where to stay in Porto Venere?
Just as in other seaside resorts in Liguria, there are numerous hotels for all tastes in Porto Venere. Based on comments from tourists, we would advise you to pay attention to the following three choices for accommodation which are considered the best: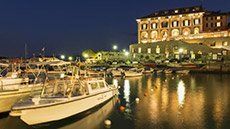 Grand Hotel
Price: high.
Rating: Wonderful, 9.3.
More information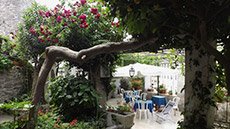 Hotel Genio
Price: medium.
Rating: Very good, 8.1.
More information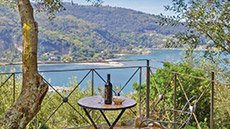 House with garden
Price: low.
Rating: Exceptional, 9.5.
More information
Or you can compare some of the hotels based on the comments from tourists and at the prices indicated on this page.